Welcome to SilverDonia
Home of the Cutest, Spoiled, and Most Loved Silver Persian Kittens and Cats!
A very small, not for profit, in home hobby breeder, exhibiting our award winning silver Persian cats since 2011. We are humbled by our prestigious CFA titles as well as our cats' elite & noble lineages. My main focus is on the improvement of health and temperament in the silver Persian cat. Our standards are always kept high and we will never sacrifice quality for quantity. Located just south of downtown Chicago Illinois, we raise socialized, well-adjusted Persian kittens with outstanding personalities. Our Persian kittens are raised under foot with playful dispositions that are unique to SilverDonia. Our pets are part of our big family of five children who simply adore them! On occasion we may have  Persian kittens  available for adoption. Please ask to be added to our waiting list as the number of available babies is limited. Questions or comments? Please contact us using our form!
adoption information & Contact form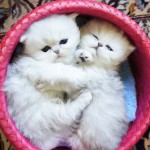 *** Our waiting list is closed at this time and we will not be accepting new applicants, hopefully by next summer (2017) we might take new families, thanks! *** We are always happy to answer any questions about our kittens but would appreciate serious inquiries only please. Due to the high volume of emails we receive, comments asking only for price with out proper introductions and a valid phone number and/or email, can not be answered. My kittens are our babies and we are a home not a pet shop. They are precious little spirits to us and we take great pride in the time and love we put into our kittens.  💝 Our PET prices vary depending on parents and color of the kitten, chinchilla & light shaded … (click to read more)
What is a silver Persian cat?
"The Silver Persian has long been referred to as the "Rolls Royce" of the cat world. The look is timeless and elegant, and they have always been described as regal and exquisite in appearance. It is a "breed" of classic, incredible beauty, considered by many to be the most beautiful Persian color, if not "the fairest of them all." –Janice Reichle This division of Persian cats is what charmed me into the show ring. Their magnificent black tipped fur with white undercoats and distinctive eyeliner captured my attention and heart.  They are the only division within the Persian breed to have the most pronounced "permanent makeup" which makes them so unique and stunning. Their sweet and loyal … [Click to Read More...]
Toy or Teacup Persian Kittens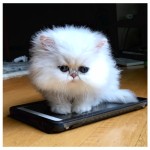 There Is No Such Thing As Toy Or Teacup Persian Cats! There have been quite a few websites with silver and golden Persian kittens popping up claiming to have toy or teacup Persian kittens charging astonishing prices for pets with unknown bloodlines ($3000-$8000!!) Silver Persians and Golden Persian cats have always been smaller than other colors of Persians.  An average female weighs 5-6 pounds. An average male weighs 7-9 pounds. Cats any smaller than this are labeled "runts"; not teacups, toys, pixie, minis, or whatever other designer label has been conjured up to describe these … [Read More...]
Choosing a Reputable Persian Kitten Breeder
Why Choose a reputable Persian kitten Breeder? You should look to reputable Persian kitten breeders in order to ensure that you wind up with a healthy, well-bred Persian cat. Rather than answering an advertisement for a "free Persian kitten or cheap Persian kitten," take a bit of time and interview the proposed Persian breeder in order to learn about their standards and values before purchasing a Persian kitten from them.  A reputable breeder will not mind your inquiries and happily welcome them. In fact, if you are interested in adopting a Persian kitten, it is likely that reputable Persian cat breeders will actually interview you before allowing one of their kittens to become part of your family. Don't be surprised if you are asked to fill out a questionnaire which asks you about your home life.  This is intended to weed out those who are not properly equipped to care for a new kitten or under cover breeders. Reputable Persian cat breeders breed kittens first and foremost for top health standards as proven by their health guarantee and DNA testing practices, they do not breed for profit! An ethical breeder spends far more money taking care of and showing … [click to Read More...]
Our Persian kitten information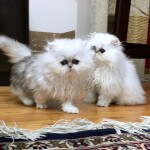 Cilck the link for available kittens! Our Persian Kitten Information Here at SilverDonia, our Persian kitten's unique personalities develop as they grow with us. It is especially important that we handle them frequently at a very young age to properly develop those important socialization skills that make them such wonderful companions. Having five children in the house naturally contributes and even enhances this process! Our kittens also remain with their mom and siblings until they are ready to go around 12 weeks of age. This allows full development of their immune system, development of their socialization skills with their litter mates and people, and prepares them to enter their second home with maturity and confidence. Our kittens are accustomed to being groomed, we start them out at an early age brushing them on a regular basis as well as baths and nail trimmings. Our babies are also nondestructive, we begin training them how to use a scratch post at a very … [click to Read More...]